Local Vendor Spotlight: By The Grace
Posted by Stacia Rosatti on Wednesday, October 11, 2023 at 10:45 AM
By Stacia Rosatti / October 11, 2023
Comment
Selling a home is not just about listing it on the market and waiting for the offers to roll in. It's an artful process that involves creating a compelling narrative, and one of the most critical chapters in this story is staging. When you stage a home, you transform it from a lived-in space to a blank canvas for potential buyers to imagine their future in. This process can make a world of difference when it comes to attracting buyers, maximizing your property's value, and ultimately, sealing the deal.
For all of our home staging needs, we look to one of our favorite local vendors - By The Grace. We had the opportunity to chat with By The Grace owner, Jenn McElhaney, and get her insight on the importance of staging a home to sell and her best advice when it comes to this valuable service. Check out our interview below!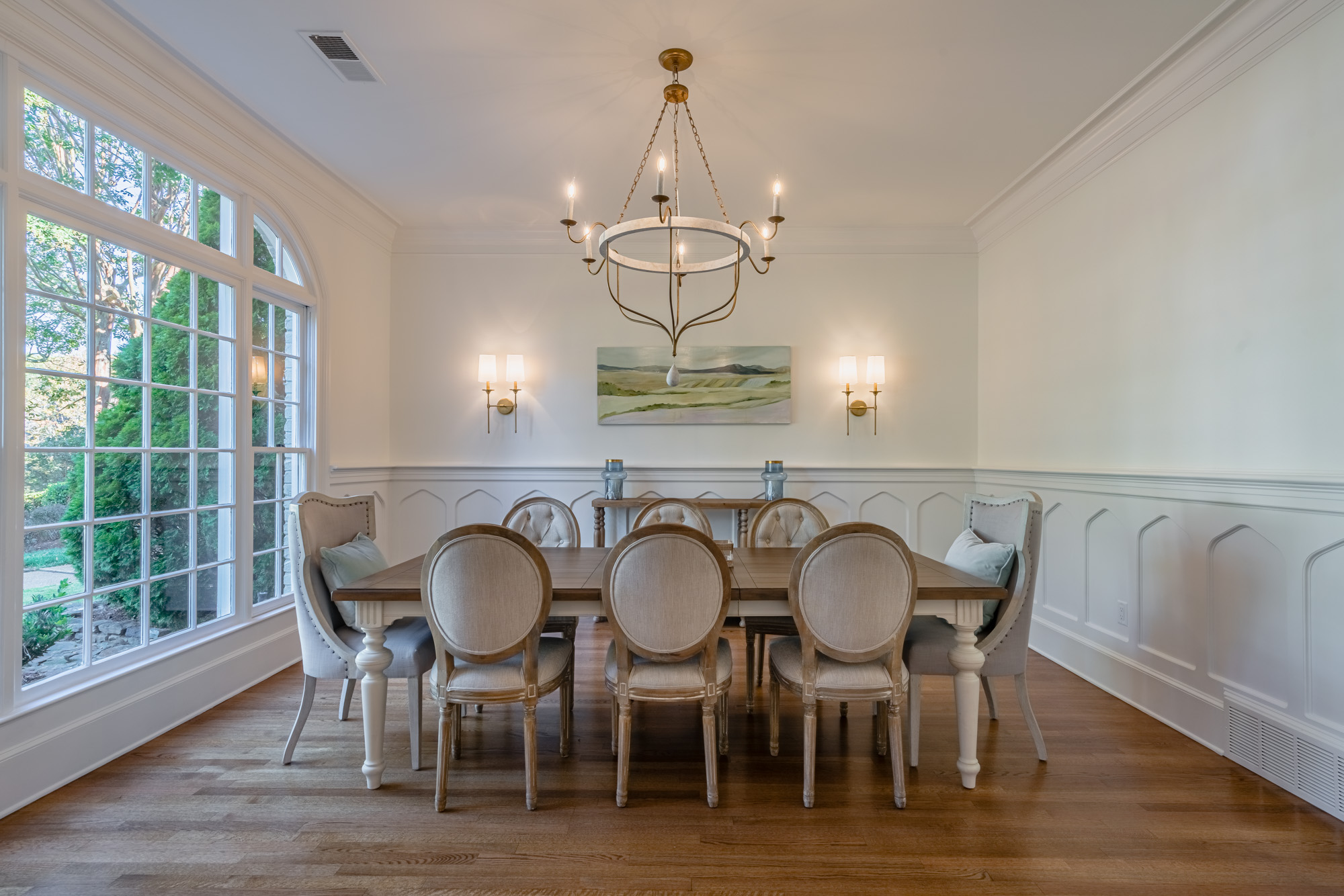 What's the benefit of staging a home to sell? Most buyers really struggle to spatially see furniture in a vacant home. If they do, it typically is only their current furniture which might not work with the style of a new home and can be a hindrance for buyers. Staging lets them see furniture that makes sense in the space and also helps them see how it would actually function as a room which helps them visualize themselves in the space.
What is your approach to home staging? How do you tailor your staging approach to different types of properties, such as condos, single-family homes, or luxury estates? We keep inventory in stock for staging condos and single-family homes. They are transitional pieces that can really be mixed and matched and work in most spaces. For luxury homes, we really like to have a couple of weeks to order furniture that makes best sense in those spaces. They need more furniture, and can take larger pieces, which we love to showcase when we can!
How long does the staging process typically take? It depends on a house-by-house basis. Sometimes as quickly as 2-3 days if we can use current inventory. Sometimes up to 3 weeks if we need to pull in specific furniture for it.
Can you explain the difference between a staging consultation and full-service staging, and when should each service be recommended to clients? A consultation is great when clients have furniture that isn't too taste specific that can be used with some tweaks to personalization of the home. We can make suggestions of small changes that can be made that will be impactful without overhauling the entire house.
What is your strategy for maximizing space and layout optimization? The goal is always to make the room look larger than it might actually be by placing appropriately sized pieces in the right spots. Sometimes that takes moving things around a few times and actually seeing it. Sometimes it is clearly evident how it needs to be placed and sometimes a little bit of trial and error gets the job done!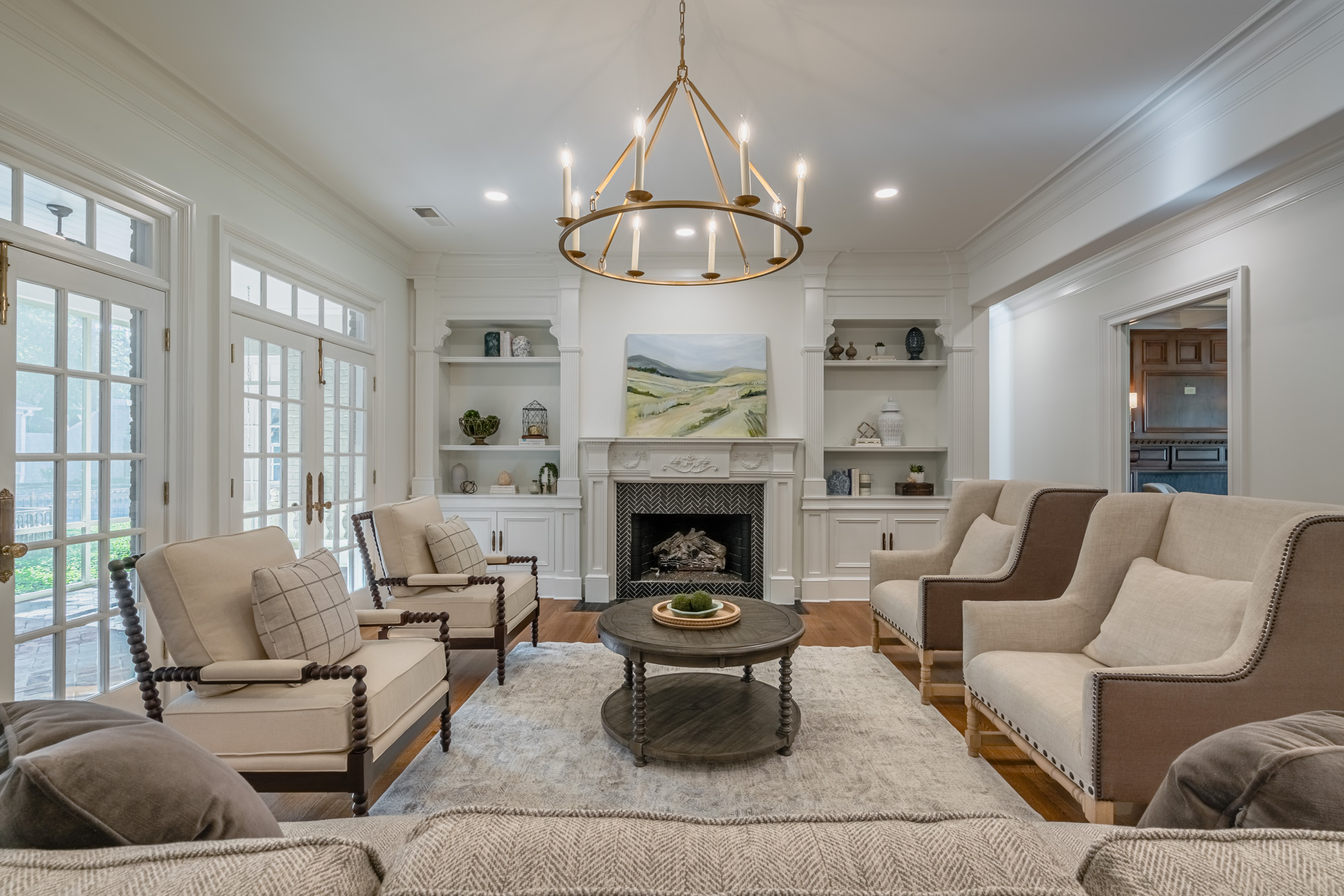 How do you handle situations where sellers have tight budgets for staging? Are there budget-friendly options you can suggest? We remind people that you will always get your investment back. Statistically we know that the house will sell faster and for a higher price, so it is always worth the investment. But if the budget is super tight, that is where a consultation might make more sense that full service.
What is your approach to depersonalizing a home while still making it feel warm and inviting to potential buyers? The first thing is making sure sellers understand how important it is to depersonalize. Most sellers don't want to and don't understand how impactful it is. That is actually a great spot for us to come in, because doing it for them can be much easier than asking them to do it themselves! And reminding them that they should start envisioning those personal items in their new home is a great way to shift focus.
Do you have any recommendations for sellers on how to maintain the staged appearance of their home throughout the listing period? Going to bed every single night with it ready to show the next day is the easiest way to prevent a fire drill. You never know when someone wants to schedule a showing and having it always ready is the easiest thing, just by creating habits of always having the dishes clean, the bed made, etc throughout the listing. It feels like a lot of work at the time but typically decreases the amount of time it is actually listed!
By The Grace
is the Mid-South's premier furniture and decor store - specializing in functional furniture! You can contact with By The Grace via email at
jenn@bythegracememphis.com
or check them out on
Facebook
or
Instagram
.