Full Service Real Estate to a Whole New Level
Posted by Stacia Rosatti on Monday, October 18, 2021 at 11:04 AM
By Stacia Rosatti / October 18, 2021
Comment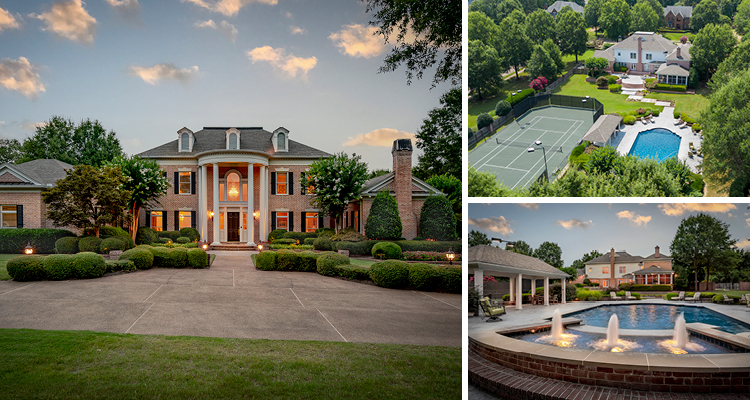 When they hire a Realtor, most sellers expect them to list their home, negotiate offers and oversee inspections, but who would imagine that their team of agents would also saw logs for them?
The answer: people who work with Team Rosatti. Stacia, Bill, Rollin and the rest of their group take full service to a whole new level for their clients. Case in point: When the wood-burning fireplace in one of their recent listings needed a little special attention, they made a trip to Millstone Market, hiked out onto the back lot there, found 20 white birch logs they knew would be perfect, purchased them and took them to their house. Then they got out their chainsaw and Bill called on his best lumberjack skills to saw them into the perfect size pieces. They delivered them to the home and placed them artfully to give the fireplace just the extra pizazz it needed.
That's just one example of the lengths to which Stacia and her team go to get the job done. She says that although this kind of concierge service is the gold standard in her industry, few people are aware of all the types of assistance her team can provide. "They don't realize that we coordinate movers, packers, stagers, painters, window cleaners, landscapers, electricians, plumbers," she says.
Debbie Jones, a recent client, can attest to that. After having lived in Memphis and Germantown her whole life, she recently decided to move to North Carolina to be near family. She chose Team Rosatti to list her home based on recommendations from several neighbors and friends. "I loved her personality and she had some great ideas," she recalls.
"I'll show up in heels to get the contract, but I'll also show up in tennis shoes to help stage and pack if that's what's necessary."
Great ideas and so much more. Stacia came equipped with an army of trusted providers to get the house 100 percent market-ready, and she oversaw all the necessary work while Debbie was out of town for six weeks.
The client was impressed with how quickly Stacia was able to "rally the troops" to get the work done. She says, "We didn't have to wait. Anything that needs to be done, she's got someone that can take care of it. I didn't have to worry about who I was going to use, whether the contractor was reputable. You just turn it over to her and you don't really worry about it. They're going to get it done."
And the best part: "My house sold while I was gone, before it even really went on the market. It was as stress-free for me as it could have been."
Stacia points out that her kind of "extra mile" service is key in today's real estate market. "We start out by consulting with clients about market conditions and pricing. Price has everything to do with preparation and presentation," she explains.
Jenn McElhaney wholeheartedly agrees. The professional stager and owner of By the Grace in Collierville is a key member of Team Rosatti's group of preferred vendors. "When we launched the staging part of our business Stacia attended the first event we held for Realtors. When I see people who are trying to differentiate themselves against the competition, the ones who are the most nimble are typically the ones who win. I recognized that with her immediately."
She continues, "The Realtors who came to the forefront of conversations with me about staging were the ones that I see are the top producers. They never get stagnant in how they approach their role with their clients; they're the ones who tend to go a little outside the box. Stacia very quickly fell into that category."
"Stacia realizes that there's never a bad time to stage a home," says Jenn. The National Association of Realtors says that you'll get between one and five percent higher price on a staged home over a non-staged one, so even if the market is moving quickly and competitively, if you want to maximize profit, staging is a must."
While her specialty is staging, Jenn doesn't hesitate to point out the added value that Stacia's full range of services gives Team Rosatti clients. "She can make things happen so fast! [Her clients] don't have the added delay of trying to find someone to do a job. She makes all those phone calls within 90 minutes. And right now, time is money in the real estate market, so Stacia having people who are aligned, who she's built relationships with—it's priceless. Her clients get Stacia's expertise, and behind her are professionals who can round out her service offerings without her trying to keep it all under one roof. I think that's genius!"
"My house sold... before it even really went on the market. It was as stress-free for me as it could have been."
Although Stacia is a dynamo when it comes to getting the job done, she is quick to acknowledge that service is truly a team effort. "Bill and Rollin and the rest of our trusted providers make it happen," she says. "The beauty of working as a team is that we divide up responsibilities based on what everyone has going on at any given moment to make things happen as quickly as possible. Bill especially will follow up with all the contractors and make sure they're finishing, billing the right person, getting paid, etc."
With the sale of her home finalized, Debbie took a moment out from preparing to move to sing Stacia's praises. "I just want to reiterate that I'm so glad I made that phone call to her and met with her. I feel like I made the right decision and I'm not second guessing it. They were just amazing. We met as a Realtor and a client, but I believe through this we have become friends. That says a whole lot and means a whole lot. They've had my best interest at heart."
Written by Teri Glazer
Photography by Steve Miller (SnapSold Photography)
Staging by Jennifer Jones (House of Chic Staging & Design) and Jenn McElhaney (By the Grace Staging)