First-time homebuyers face a friendlier market in 2019
Posted by Stacia Rosatti on Tuesday, January 15, 2019 at 4:00 PM
By Stacia Rosatti / January 15, 2019
Comment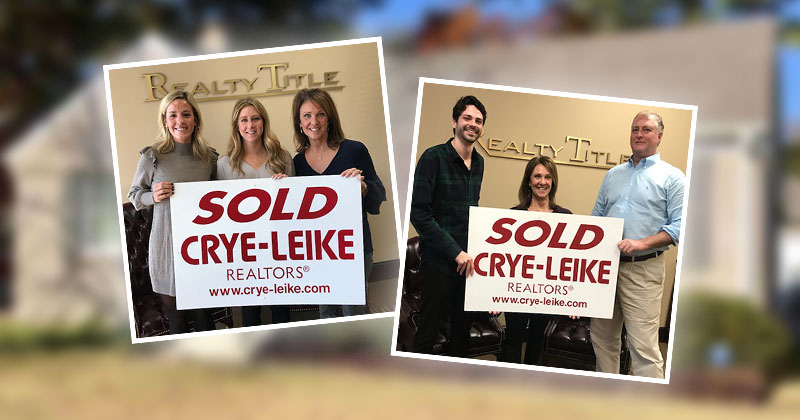 I love working with first-time buyers, helping them find just the right property and guiding them through the process of becoming a homeowner. It's a thrill for them--and for me, too!
Which is why I'm happy to report that following a blazing hot seller's market the past few years, real estate in the Memphis area is cooling off. In fact, we're seeing evidence of the trend nationwide, as noted by NPR:
Home sales have been decreasing across the U.S. for several months. You can call that trend a slump, or a correction, depending on how you feel about it. But it's not a crash. And, if the economy remains strong, the slowdown might be an opportunity for first-time buyers who have been sidelined by the booming market.
Recently, two of my clients were able to successfully purchase their very first home. Ali found an adorable gem with an updated kitchen in High Point Terrace, and an inside-and-out renovation in the Sea Isle neighborhood turned out to be exactly what Joseph was looking for.
To take advantage of opportunities like these you need an agent who is working daily in the market. Through my relationships with other top agents I often hear about new listings before they are made public, and I know what it takes to get a winning deal negotiated quickly.
What does the market hold for you in 2019?
If you're thinking about selling, it's still a great time. Inventories remain well below normal levels which means home values are high.
But if you're thinking of buying--and especially if you're a first-time buyer--it's time to get in on the action! Mortgage rates are slowly trending upward yet still some of the lowest ever seen, historically speaking.
Call or text me today at (901) 270-9019 or start a conversation on Facebook Messenger if I can be of service to you or someone you know.
The market is ready if you are!