10 Years of Serving You and our Community
Posted by Stacia Rosatti on Friday, May 12, 2023 at 7:22:31 AM
By Stacia Rosatti / May 12, 2023
Comment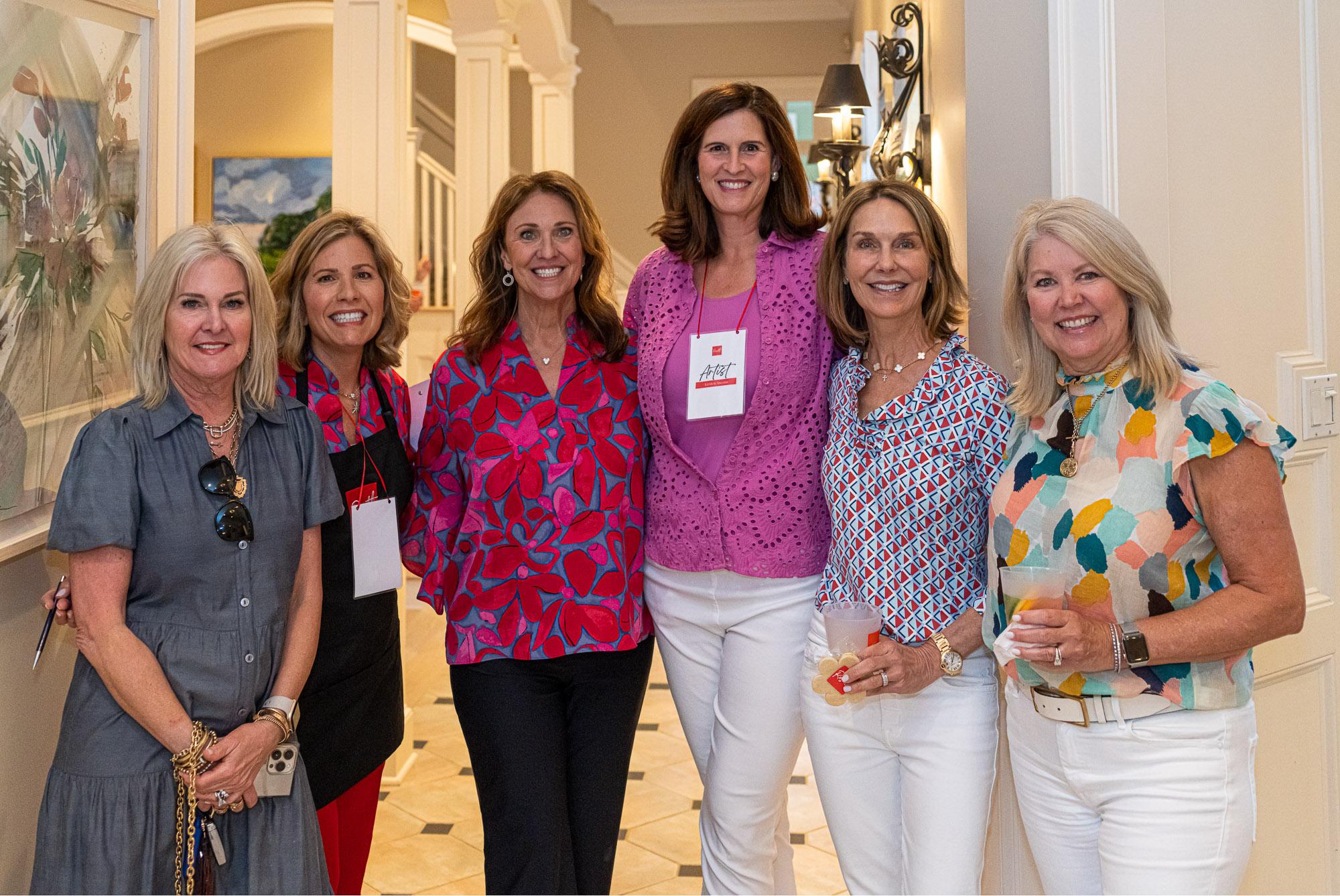 Ten successful years in real estate is a great reason to have a party. For Stacia and Team Rosatti the anniversary marked much more than a decade of listings and closings. It was a time to celebrate clients, friends, connections, local arts and a Memphis treasure.
Although Stacia and Bill host an event each year to show their appreciation to current clients and those they've worked with in the past, this 10th anniversary year called for a special celebration. The party—part client get together, part art show, and part fundraiser for Shelby Farms Park—took place on a beautiful spring evening. The venue, a Germantown luxury home currently listed by the Rosattis, was the perfect spot for guests to mix and mingle, eat and drink, view and purchase works by area artists, and support Shelby Farms.
"The synergy of this is so cool to me," says Stacia. "I was visiting with a client of mine, Kirsten Ancona, who also happens to be a talented artist. I commented on some beautiful paintings she had done of Shelby Farms, and Kirsten told me how much she loves the park. She had even approached the Conservancy about holding a benefit art show there a couple of years ago."
Stacia shares that appreciation for Shelby Farms. "I love to go to the park, even if it's just for an hour to walk around Hyde Lake. I always hear different languages being spoken and see people from so many different backgrounds and cultures, but we're all doing the same thing. We're getting some exercise, walking our dogs, talking to our best friends, enjoying nature's beauty. It's a great place to bring the community together, show off all the diversity we have, and focus on our commonality," she says.
That conversation with Kirsten sparked an idea for Stacia. Always looking for creative ways to bring more people into her listings, introduce clients to one another and give back to the community, she asked her friend to revive the concept of an art fundraiser for Shelby Farms. Instead of holding the event at the park, however, a gorgeous home currently listed by Team Rosatti would be the venue. The idea made sense, as Stacia says she always tried to incorporate art and aesthetics into the marketing of her listings.
"We want to capture a feeling of what it would be like to live in each of our homes. The MLS limits us to 25 pictures, so we always want to do more, like videos, social media posts and sometimes with events like this,"
Kirsten loved the concept and quickly started planning. She and Team Rosatti past client and current marketing manager Ainsley Hightower teamed up to curate over 60 original works of art for the event, by 13 Memphis area artists. The iconic Cape Cod-style home off Johnson Road served perfectly as the "gallery" for the successful evening, during which $10,000 worth of art was purchased. Each participating artist agreed to donate a portion of the proceeds to Shelby Farms, and Team Rosatti is also making a contribution to the park in honor of the artists and everyone who attended.
Expanding the scope of her annual client gathering expanded the fun for Stacia. "Last year I knew every person at the party. This year I probably knew half of them," she recalls. "I met all kinds of new people; a lot of them were people who came to support the artists. They added a whole new fun element to it for me and expanded my circle of friends."
That circle of friends is a wide one for Stacia, who describes Memphis as being like a small town where people know each other. And if they aren't already acquainted, she makes it her goal to connect them, as she did with Kirsten and Autumn Goerke, a client/friend who acted as sales agent for the artists during the party. The two women are now neighbors and buddies, thanks in large part to Stacia's role as their Realtor.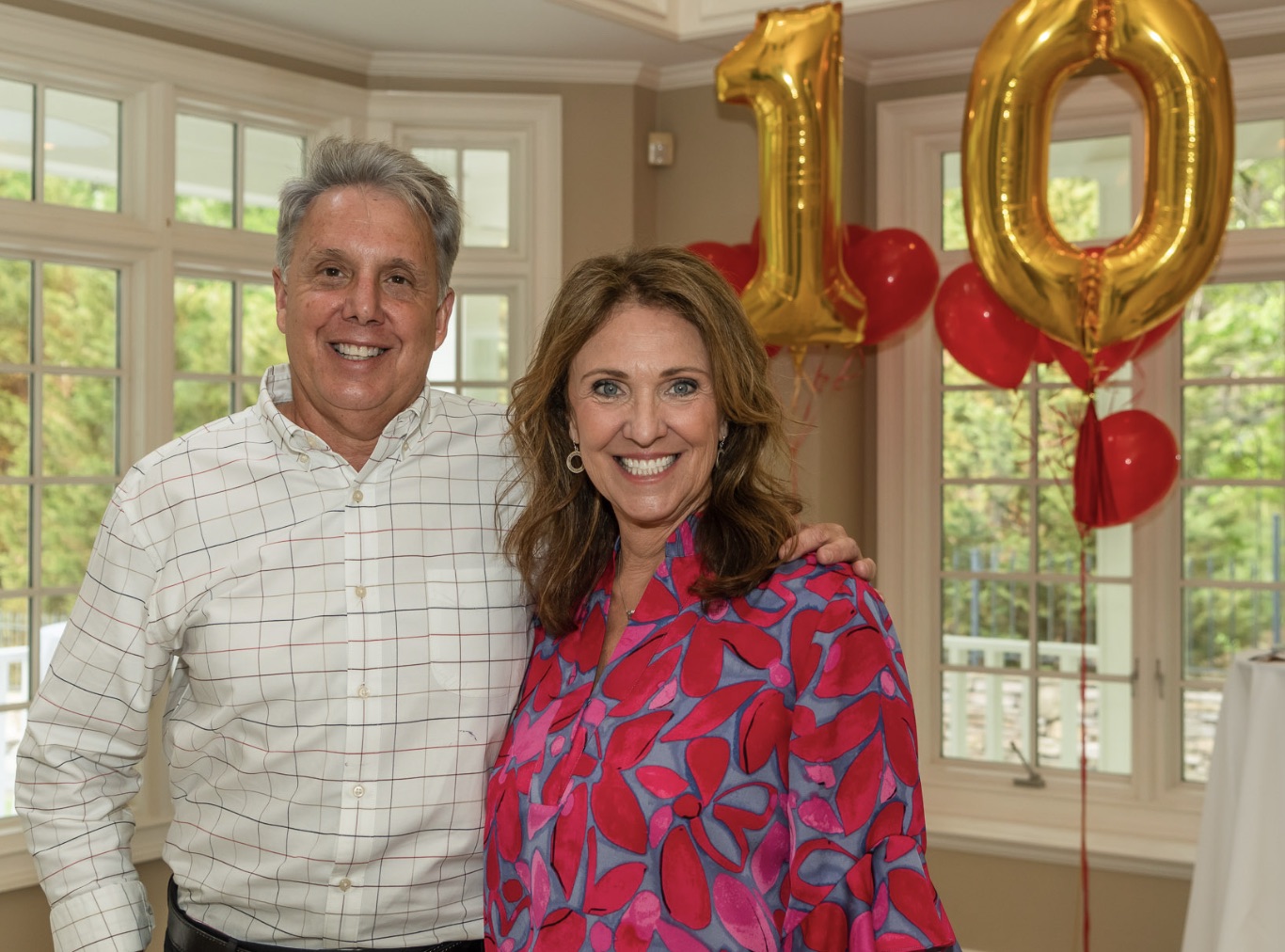 She also counts Lourdes and Denis Bonderud, owners of the home used for the party, as friends. "They have moved out of state, and were excited for us to host the event in their Germantown home," she says, adding that a unique marketing tool like this can be just the thing to alert potential buyers to luxury homes.
"Homebuyers in the top end of the market aren't looking at realtor.com or Zillow constantly. They might not even be looking to move, but they see a sign or an ad or they come to an event and it sparks their interest. These are people who can be more spontaneous in purchasing a house because they have the financial flexibility to do so," she says
"We specialize in and have the resources to give all our clients top-notch attention and service."
Team Rosatti is the perfect choice to provide the high level of service and creative approach to marketing necessary in the luxury home market. "With Bill and Rollin on board, we're a true family business," Stacia says. "We specialize in and have the resources to give all our clients top-notch attention and service."
Congratulations, Stacia, on 10 great years! Here's to many more years, listings, sales, and most importantly, friends.